Selecting a WordPress theme can be a daunting process with so many options available. This article will guide you to make the right decision for your site and help avoid wasting money on themes that are bad fits.
We'll talk about 14 factors, some are the followings:
Is the theme responsive for all devices?
Is the theme fast enough to pass the web vitals?
Is the theme optimized for SEO?
Is the design impressive enough for everyday users?
Is the support available around the corner?
Keep reading to learn more.
We understand dull, boring, and slow-running websites will automatically divert traffic to your competitor websites, and I'm sure you will not want it to happen.
Therefore, after setting up a WordPress website, you should always pay heed to what theme you're going to use.
🏛 WordPress Themes Architecture
Until you are not coding a WordPress theme yourself, the chances are that you'll look out for the ready-to-use options.
Just like the plugin directory, WordPress themes are a key highlight that offers some of the best free themes.
But the story does not end here. People have crafted an entire industry inspired by this concept of free themes niche and have generated a million-dollar business out of it. Read about some more ways that help you earn money with WordPress.
Considering both free and paid WordPress themes, there are tons of options available out there.
Hence, it is quite a daunting task to pick the best one possible for your website. As long as you are going for a free solution, things go fine. It's a matter of only a few clicks before you could test and try several themes in one go.
But when it comes to purchasing a WordPress theme, then the dynamics change altogether since your revenue is at stake. So what are the key points that should be taken into account before choosing a WordPress theme?
In this piece, I'll be sharing some tips that will help you in this respect. So, without any more delay, let's dig into these ways.
1

Listing Down the Features
The first most important thing is to jot down all the features you want your WordPress theme to provide. This will help you filter out many unnecessary things at the beginning of your internet browsing journey. You should always draw a rough layout of your website whether you want your site to have one column, multiple columns, etc. This will make you more precise in what exactly you want from a WordPress theme.
Purchasing any theme online can be scary. You do your research, find all the information you need to make a decision, and then go for it. But what happens when you go all in, only to realize a few days later that there are things you missed or overlooked?
You should take a moment to consider the specifications of the theme and how it will match their requirements. In some cases, this can also be one of the most costly things someone could do if they don't consider this beforehand.
2

Avoid Themes Cluttered With Features
One may prefer a theme with innumerable features instead of a simpler one, but it will do more harm than good.
A theme rich in features might be nice, but it can severely affect site performance. You should always restrain yourself from installing every feature you think is cool or will fill up your website.
Themes with beautiful layouts and heavy animations may look quite appealing but, in reality, can slow your site way down. Using a site with an ugly theme can result in terrible navigation and slow load times in a nutshell.
Your website's objective should be to provide your visitors with the information they want or make it very easy for them to find it.
Believe it or not, simple websites beat fancy ones every time. There are just too many unnecessary complications that do nothing to increase your value. Simple websites are great. They are fast, responsive, and easy to update yourself.
More and more small business owners are learning that simple is better when it comes to their website. With simple websites, you get more visitors, a high conversion rate, and your site will look good on every device.
You may have heard something along the lines of "Keep It Simple" before — especially if you've ever read The Art of War or any self-help book. Yet, it's a simple principle that is often forgotten when it comes to designing websites.
Furthermore, websites are powerful tools for sharing information, promoting business, and connecting people. In a rush to build all that a website can be, many overlook the importance of simplicity. Often, simple websites are better for a number of reasons.
Most people prefer a simple and easy-to-use website. Why? Perhaps people are just too lazy to sift through unnecessary information. Maybe it's the "left brain" part of them that appreciates uncluttered information that can be easily absorbed and understood.
Thus, it is always recommended to use a simpler theme than a complex one bloated with a lot of features. I've penned down an article about improving site speed for good web performance, read here!
Otherwise, a multipurpose theme is made up of a number of customization options. Many people will not use these, so it's best to avoid them because they can clutter your site and limit its functionality in the future.
3

Free and Premium Themes
Although there are hundreds of free themes available, they can present some issues with time. So, it is always recommended to select a premium theme that updates regularly. The most common issue with free themes is that the author may abandon the theme, and it can cause havoc to your website. Moreover, free themes from the internet will likely contain malicious code that can track your visitors and their online behavior.
Free themes, without any ambivalence, provide the best kick start to newbies, but people who are, for the long run, should ponder over choosing a premium theme suitable to their needs. Premium themes are dynamic, offering more features than free ones, which can help you stand apart from the crowd.
Most people still shop around for free website themes. I have to admit that before I started my blog journey, free website themes felt like a great idea. Who wouldn't want as much of their budget available to dedicate to marketing rather than hiring a developer to make something look pretty? But there are some severe drawbacks to free website themes that not too many people tell you about. They completely ruin your business and your marketing campaign in the long run.
Moreover, you should avoid free themes like the plague when it comes to larger corporate projects or eCommerce websites. You will be better off, in the long run, to spend a little more and go with an industrial-strength premium theme from third-party vendors.
I recently had a client that used a free theme from ThemeForest, and the performance of his site was pretty bad since it was made for blogs and small businesses. The theme would not allow for importing products in bulk and ended up causing him a lot of extra headaches and money in lost sales just because he went with a free theme.
The worst part of free themes? These themes have no license attached (most of them), and the authors use every trick in the book to get you to buy the premium themes they sell on their website. I believe this behavior is wrong and what you can do to avoid highjacking of your user website by these illegitimate WordPress theme authors.
I say there is no comparison between free and paid website themes. Free themes are not developed with the same expertise as paid themes. The coding behind free themes is usually rushed and not as well planned.
4

Select Responsive Themes
With all these portable handheld devices, it is the need of the hour to make websites responsive.
Responsive simply means that your website should adjust itself according to different screen sizes and be compatible. This is only possible when your website theme is responsive.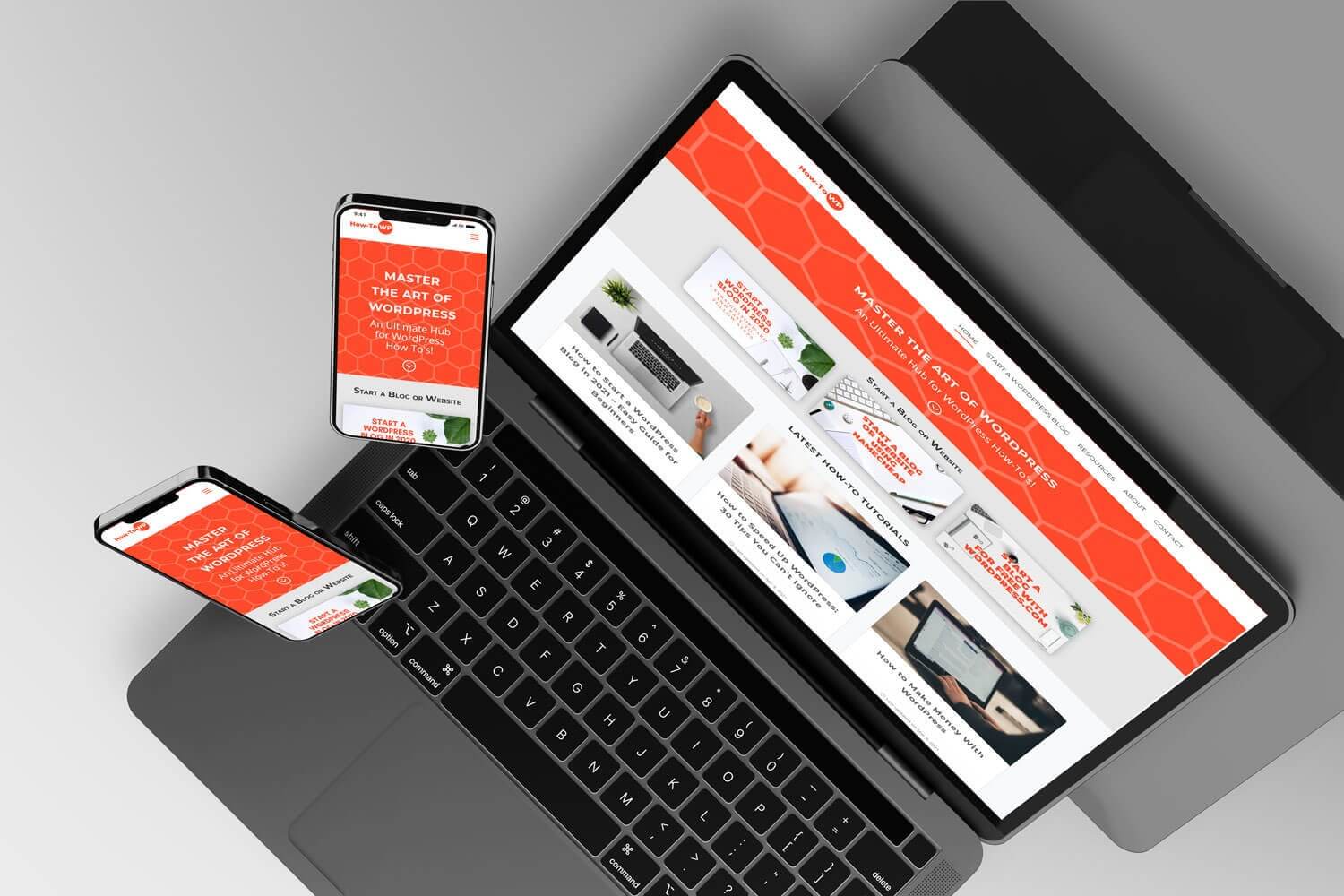 Sometimes we open a website on our mobile, but it doesn't look the same way as it is when opened on a laptop. This will put a strain on your audience, and they would not like to revisit the site. Thus, always make sure that the theme you are choosing for your website is mobile-friendly.
To test whether your theme is responsive or not, try using this incredible tool. You can copy the URL of the theme's demo page and paste it on Google's Mobile-Friendly Test page. It will show you how your website looks on a mobile device.
Certainly, responsive websites have changed the way we work with websites. Now that no one has just a desktop computer or just a tablet, it is essential to create a good user experience across all devices. It is not enough that your website works well on your mobile phones, but it should also work well on tablets too and to an even higher standard.
That's why you should choose a responsive WordPress theme since a responsive theme like Avada. Avada's WordPress theme developers ensured that themes work with all browsers and devices.
5

Check Efficiency & Quality
Several plugins will help you in checking the theme's efficiency according to WordPress standards. One such plugin is Theme Check.
With it, you can run all the same automated testing tools on your theme that WordPress.org uses for theme submissions.
Some themes do not work well on certain browsers and will affect the overall efficiency of the website.
Usually, the names of the browsers that the theme supports are written on their website, but still, you can always carry out some basic tests to check the theme on different browsers like Google Chrome, Firefox, Internet Explorer, Safari, etc.
6

Support Options
Support is crucial for users because it gives them the confidence they need to buy a theme that they haven't used before. Support will help guide them through the installation process and give them tips on using their theme or plugin.
That's the main reason for preferring premium themes is that free themes usually provide no or disintegrated support options. If something happens to the theme, you either have to figure it out yourself or pay someone to help you solve the issue.
Consider choosing a WordPress theme with a good support option. Most high-end WordPress themes offer 1 year of online support with detailed documentation.
The Avada WordPress theme is a versatile and beautifully unique premium design that can be used for any purpose or industry that comes up with an exceptional support system.
7

Choose an SEO-Friendly Theme
There are a number of things to keep in mind when choosing a WordPress theme to be used for your next project, but we will focus on the most important aspect – its SEO.
When it comes to SEO-friendly WordPress themes, not all are created equally. Out of the thousands of themes available through the different WordPress directories, not all have been developed with SEO techniques in mind. But, there are some that have been developed specifically to incorporate SEO-friendly practices and features.
Moreover, if your website theme is not SEO compatible, it will do more harm than good.
Avoid themes filled with third-party plugins, and content that you don't need will slow your website down. WordPress themes with beautiful layouts and heavy animations are usually not SEO-Friendly.
I understand selecting a WordPress theme can be overwhelming, especially if you're not an SEO specialist. First, read the theme's features and find the term the SEO-Optimized theme, as it's the case with Avada.
Later on, check with the Rich Results Test Tool. Your theme should be eligible for rich results.
Now comes the most challenging part of SEO — SEO Audit. You can use Ahrefs that shows you an SEO score of your entire website. You should pass your theme through the audit.
8

Browser Compatibility

In the world of designing and developing websites, browser compatibility is one of those factors that don't really get mentioned unless someone is having some issues or there is a major push to get everyone in a certain group to use an upgrade.

The fact is that not everyone has the latest version of their Firefox, Safari, Internet Explorer and even Google Chrome, which becomes a problem when you require this version or later to use your website.

And usually you always forget about updating some outdated browsers until you encounter some compatibility issues with your site. There are many things you need to be aware of in order to make your website work correctly on all major modern browsers.

If you need to develop a website for both desktop and mobile users, then you will have to pay special attention to browser compatibility. You can check using the Cross Browsing Testing tool.
The software lets you monitor how your websites look across all browsers and platforms and tells you when an issue occurs. For instance, the images aren't loading in full size in Internet Explorer 11 on Windows 10.
That's why the websites should be compatible with major browsers like Google Chrome, Mozilla Firefox, Safari, and physical devices as well.
But choosing the right WordPress theme can only start you on this road to a successful and fully optimized website. You also need to make certain that you are developing your site in compliance with all current web standards.
9

Supported Plugins

Before you purchase a WordPress theme, always consider what features you need and investigate whether the theme is compatible with the plugin or not.

In most cases, people end up buying themes only to find out that some plugins they want to use aren't compatible with the theme.

As an example, you buy a WordPress theme for a blog. However, later on, you discover you need to run an eCommerce site, but your theme does not support WooCommerce functionality. You'll feel sad about your purchase.

In a nutshell, I would recommend looking for themes with built-in support for popular plugins like WooCommerce or Gravity Forms before making any other decisions about what features your theme should include.
10

Multilingual Ready

A multilingual website offers a superior user experience for visitors searching and browsing content on the web in their native language.

It's only natural to think that the large internet population speaks English, but that is not actually the case. It is estimated that almost 28% of internet users speak a language different from English, which equals about 800 million people. The main reason behind building a multilingual website lies in this number.
Regardless of the industry you're in; there's one language in which your website has to be on top – English. However, it might put you at a disadvantage if you don't have your website available in multiple languages. If you want to survive in today's globalized world, then multilingual websites are vital for successful online marketing.
Moreover, multilingual websites are on the rise, especially for global brands. There are some obvious benefits to having a multilingual website, and customers are becoming more and more demanding.
That's why it's important to have a WordPress theme that supports multilingual functionalities.
11

Schema

The schema markup helps search engines understand the data and content on your site for your custom result. When you search for a restaurant, the search results come up with ratings, reviews, addresses & contact info like a phone number or email, thanks to the schema.
How do you achieve it?
You can schema plugin on WordPress, but using Rank Math is the smartest thing you can do to optimize your existing website, thanks to its schema feature.
12

Good Ratings

When you choose a WordPress theme, always read reviews. Reviews create trust in prospects which causes them to take action with their purchase decision. Did you know? Roughly 83% of consumers read online reviews when deciding what to buy.

If the theme has many positive reviews, it means the customers are more likely to trust that theme. You can learn a lot from other peoples' experience.
Moreover, reviews will not only help you to avoid making the same mistake, it will also give you an idea what to expect from the product and can even prevent you from an unpleasant experience.
You'll learn about issues that you might encounter problems with in the future. Knowing what other people think about the product before buying it enables you to make the right choice.
13

Speed

We are human, we want things now! The world has become a much faster place and an impatient one. That's why speed is becoming increasingly important for SEO. We are not just talking about page-load time either, but how fast your website takes to get indexed — it greatly depends on how fast it loads due to the crawl budget.

Crawl Budget is a term used in SEO to describe the number of pages Google will crawl and index. In order to keep the index as up-to-date as possible, Google has a set amount of pages to crawl in a given period of time. If the amount of pages Google needs to crawl exceeds this limit, the algorithm has to make a decision on which pages to prioritize and which to leave out.
The speed has become more prominent and crucial thanks to the page experience that will roll out in May 2021. Google has always been a critic of sites with terrible coding. Your website's ranking will suffer if it has a theme with a messy code site.
Whether you are running an e-commerce site, a lead generation website, or a blog, speed is extremely important for your ranking in the search engines. It's recommended to choose a WordPress theme that loads extremely fast.
It means before you try to purchase a WordPress theme, try to test with different speed tools like GTetrix, Pingdom, and Google PageSpeed Insights.
Moreover, code quality is an important factor in WordPress theme development. It's a common misconception that developers are just 'putting code together' or that it doesn't matter how messy the code looks.
The reality, however, is that bad code can slow down site performance and affect other areas of the functionality on your website, such as search engine optimization.
Furthermore, it is greatly determined by the hosting service you use. Shared hosting is the worst when it comes to speed due to the resources being consumed by dozens of other websites on the same server.
14

Design

Every quality theme comes equipped with a beautiful design, a clean layout with the latest web standards, and cross-browser compatibility.

Did you know?

When your audience visits a website for the first time, they will form an opinion and judge whether or not to continue browsing within just seconds. In these few precious moments, you want them thinking about how wonderful it would be to do business with you!
People are quick when judging the web design of a website. You only have those few seconds before someone clicks away from your site because they're uninterested, so make sure that whatever is presented during this crucial window has positive connotations which can earn trust right off the bat.
Your WordPress theme must be attractive and up to date. If it looks unappealing or outdated, you risk losing people's interest in the website and giving them a negative impression of your business. You'll miss out on leads because they won't find anything appealing about using your page when there are other competitors with updated designs available for use instead.
Responsive design is a popular trend in web development. RWD (responsive web design) adjusts the layout of content to fit any screen size, such as a mobile device or desktop computer monitor.
How-To WP Recommendations
If you are looking out for some amazing WordPress themes, then you can always check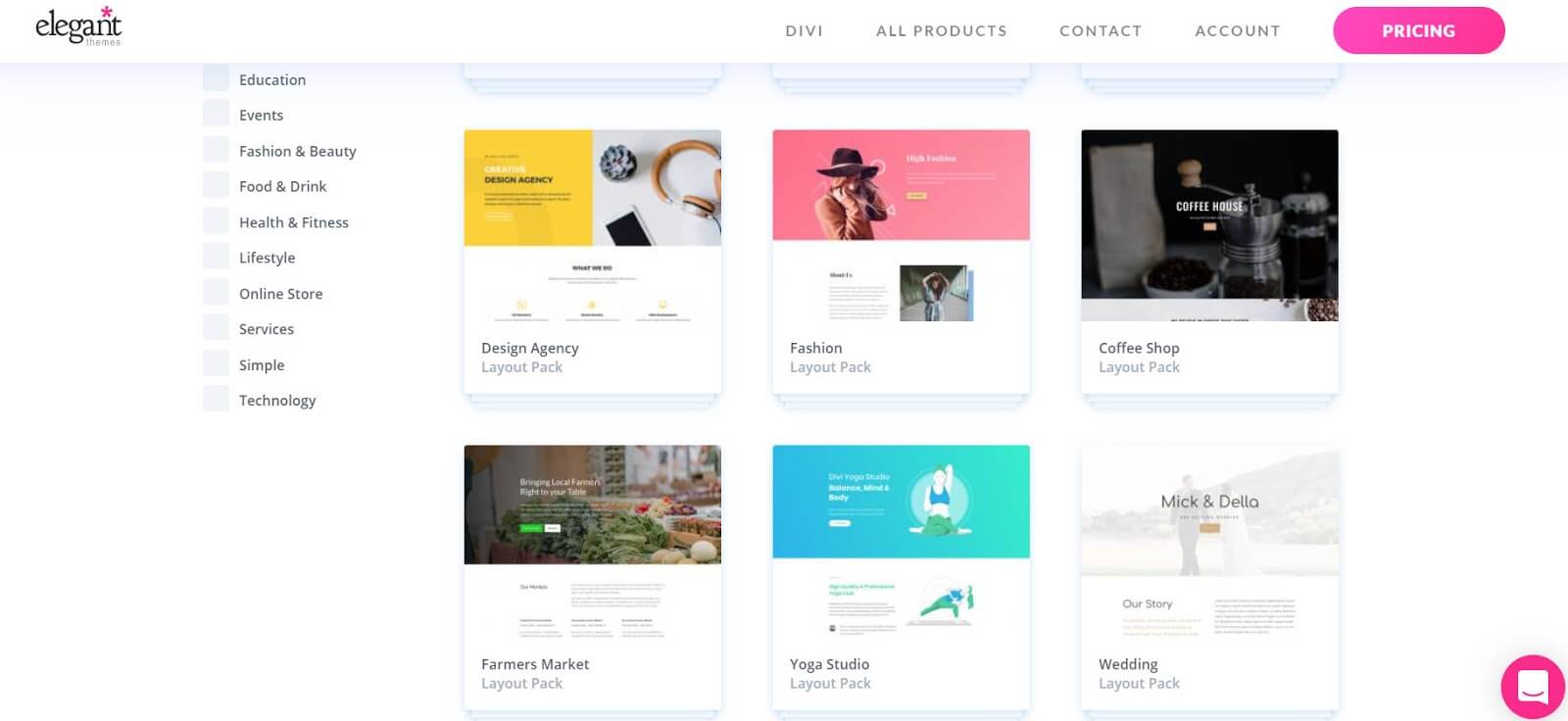 Elegant Themes is an award-winning WordPress themes company. They have over 600,000 customers, and their products all have a rating of 5 stars. Their themes are all focused on speed and security. If you are looking to get a theme for your WordPress site, you definitely want to check out their themes.
MyThemeShop is a premium WordPress theme provider that has worked hard to produce the highest-quality, most innovative WordPress themes on the market today. Since its launch, the company has expanded from its original collection of WordPress themes to include a wide variety of themes and plugins, each of which has been designed to meet the needs of some of the most discerning WordPress users.
Although ThemeIsle is a new theme company, they have actually been making themes for many years. Now, they combine all of their knowledge and experience to give you great and fast themes. These premium WordPress themes are not just beautiful, but also highly functional and optimized for search engines.
WP Astra is a premium WordPress theme provider with a modern design. They're clean and professional, so perfect for any business that wants to look good. They have multipurpose themes, so you can use it for an eCommerce site or a professional blog. The themes include a drag-and-drop page builder, unlimited color options, and lots of cool features.
GeneratePress provides lightweight WordPress themes, which means that it is quick on loading and has a series of built-in features. Moreover, you can select any child theme from the library of GeneratePress.  These themes are also a fully responsive theme, so your sites will look great on all devices.
Neve is a clean and responsive WordPress theme that is perfect for any blog or business website. The design is professional and functional, yet friendly and warm. And, it is highly customizable so that you can change both the fonts and colors as well as the background, header, and footer.
Divi is a popular theme created by Elegant Themes, and it's effortless to use, especially for beginners. The Divi builder allows you to easily create a professional website with WordPress, even if you don't have any design or coding experience. Divi has a ton of different page layouts and designs that you can work with, and there are even more available for purchase.
📦 Wrapping things up!
The primary purpose of setting up a website is to attract audiences to it, but if it fails to do so, there is no point in having a website. Therefore, choosing a theme plays a pivotal role in gaining traffic to your website. After following the tips and tricks that I mentioned in this article, you will be able to select the best suitable theme for your WordPress site. If you have any queries or feedback, do reach out and post in the comments section below.
FAQs
How do I choose a WordPress theme?
The WordPress theme market is enormous, so the task of choosing one can be daunting. But we have investigated for you to find the best WordPress themes: Elegant Themes, MyThemeShop, ThemeIsle, WP Astra, GeneratePress, and Neve.
Can you switch between WordPress themes?
Yes, switching from one WordPress theme to another is a fairly common practice. While it's not a difficult task, in theory, there are some pitfalls you'll want to be aware of if you want to switch themes with no problems.
What is the fastest WordPress theme?
The fastest WordPress theme should be too heavy, not too overloaded with functionality, and optimized for search engines and speed. We recommend GeneratePress and Neve.
How to unpack a WordPress theme?
A WordPress theme is a collection of HTML, CSS, and JavaScript files that you use to customize your website's look and feel. When you buy a theme from a WordPress theme marketplace like Envato, you'll receive a ZIP file with all these theme files in a separate folder.